02. Seizures Head Injury
1. Angeleri F, Majkowski J, Cacchio G, Sobieszek A, D'Acunto S, Gesuita J, Bachleda A, Polonara G, Krolicki L, Signorino M, Salvolini U. Posttraumatic epilepsy risk factors: one-year prospective study: head injury. Epilepsia. 1999 Sep;40(9):1222-30.
2. Beghi E. Overview of studies to prevent posttraumatic epilepsy. Epilepsia. 2003;44 Suppl 10:21-6.
3. Bernardo LS. Prevention of epilepsy after head trauma: do we need new drugs new approach? Epilepsia. 2003;44 Suppl 10:27-33.
4. Dias S, Carnevale F, Li V. Immediate posttraumatic seizures: is routine hospitalization necessary? Pediatr Neurosurg. 1999 May;30(5):232-8.
5. Englander J, Bushnik T, Duong TT, Cifu DX, Zafonte R, Wright J, Hug, Bergman W. Analyzing risk factors for late posttraumatic seizures: a prospective multicenter investigation. Arch Phys Med Rehabil. 2003 Mar;84(3):365-73.
6. Frey LC. Epidemiology of posttraumatic epilepsy: a critical review. Epilepsia. 2003;44 Suppl 10:11-7.
7. Gilles EE, Nelson MD Jr. Cerebral complications of nonaccidental head injury in childhood. Pediatr Neurol. 1998 Aug;19(2):199-28.
8. Klonoff H, Clark C, Klonoff PS. Long-term outcome of head injuries: a 23 year follow up study of children with head injuries. J Neurol Neurosurg Psychiatry. 1993 Apr;56(4):410-5.
9. Landfish N, Gieron-Korthals M, Weibley RE, Panzarino V. New onset childhood seizures. Emergency department experience. J Fla Med Assoc. 1992 Oct;79(10):697-700.
10. Mazzini L, Cossa FM, Angelino E, Campini R, Pastore I, Monaco F. Posttraumatic epilepsy: Neuroradiologic and neuropsychological assessment of long-term outcome. Epilepsia. 2003 Apr;44(4):569-74.
11. Pandey P, Shah J, Juhasz C, Pfund Z, Chugani HT. Spontaneous long-term remission of intractable partial epilepsy in childhood. J Child Neurol. 2002 Jun; 17(6):466-70.
12. Perron AD, Brady WJ, Huff JS. Concussive convulsions: emergency department assessment and management of a frequently misunderstood entity. Acad Emerg Med. 2001 Mar;8(3):296-8.
13. Ratan SK, Kulshreshtha R, Pandey RM. Predictor of posttraumatic convulsions in head-injured children. Pediatr Neurosurg. 1999 Mar;30(3):127-31.
14. Rosenberg HJ, Rosenberg SD, Williamson PD, Wolford GL 2nd. A comparative study of trauma and posttraumatic stress disorder prevalence of epilepsy patients and psychogenic non-epileptic seizure patients. Epilepsia. 2000 Apr;41(4):44752.
15. Santhakumar V, Ratzliff AD, Jeng J, Toth Z, Soltesz I. Long-term hyperexcitability in the hippocampus after experime head trauma. Ann Neurol. 2001 Dec;50(6):708-17.
16. Vespa PM, Nuwer MR, Nenov V, Ronne-Engstrom E, Hovda DA, Bergs M, Kelly DF, Martin NA, Becker DP. Increased incidence and impact of nonconvulsive and convulsive seizures after traumatic brain injury as detected by continuous electrocephalographic monitoring. J Neurosurg. 1999 Nov;91(5):75060.
17. Zbinden B, Kaiser G. Specific aspects of depressed skull fractures in childhood. Z Kinderchir. 1989 Feb;44(1):3-7.
Featured Resources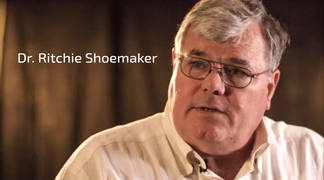 Illnesses characterized by chronic fatigue are often defined by symptoms and not by objective biomarkers that support both diagnosis and treatment. Without readily obtained biomarkers, clinical management can be compromised by lack of certainty. This uncert...

What you need to know about transcriptomics: Learning a new genomics language; learning new insights on disease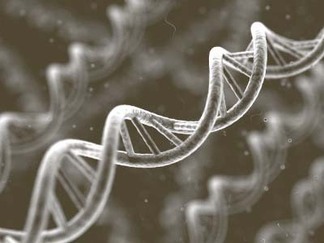 ABSTRACT: Exposure to the microbial growth in Water Damaged Buildings (WDB) can result in a chronic, multi-symptom, multisystem illness, which can last years, termed Chronic Inflammatory Response Syndrome (CIRS). Symptoms of CIRS include but are not limited...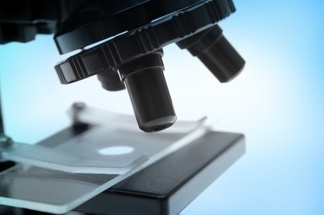 Medically sound investigation and remediation of water-damaged Buildings in cases of CIRS-WDB Larry Schwartz CIEC, BSME, MBA, Greg Weatherman CMC, Michael Schrantz CIEC, CMI, BPI-BA/EP, Will Spates CIAQP, CIEC, Jeff Charlton, ACIEC, AACIEH, Keith Berndtson...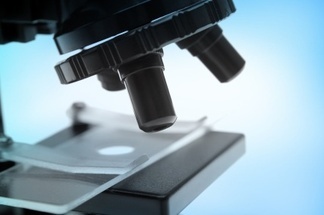 Reduction in Forebrain Parenchymal and Cortical Grey Matter Swelling across Treatment Groups in Patients with Inflammatory Illness Acquired Following Exposure to Water-Damaged Buildings