Shoemaker Certified Physician Profile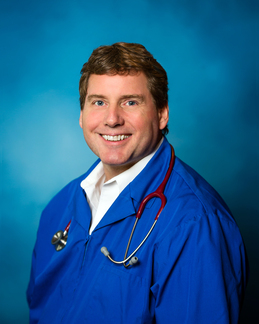 Scott W. McMahon, M.D.
By Patti Stilley Schmidt
SurvivingMold.com's Health Coach
You cannot talk to Scott McMahon, M.D. for long without realizing that he's a deeply kind man whose heart plays as big a part in healing as his knowledge. He is warm, open-minded and curious.
Dr. McMahon received his Bachelors of Science degree in Chemistry from Creighton University in 1985 and completed his Medical Degree at Creighton University School of Medicine in 1989, finishing in the top quarter of his class. After realizing during a pediatric rotation that he loved working with children, he applied for and nabbed a prestigious pediatric residency at Duke University Medical Center (Dr. Shoemaker's alma mater), finishing in 1992. He's been practicing pediatrics in Roswell, New Mexico, ever since.
Like many physicians, Dr. McMahon became interested in treating Chronic Inflammatory Response Syndrome (CIRS) because of one special mold patient.
He was approached in 2009 by a businessman whose daughter became ill with CIRS while attending a local school. While searching for help for his ailing 15-year-old daughter Paige, Paul Taylor found Dr. Shoemaker. Dr. McMahon wasn't even Paige's physician, but he wanted to know about this new successful protocol Paul Taylor described, so he visited Dr. Shoemaker's office twice. His practice in Roswell, which began with 15 patients from that same local school who he'd see on weekends on his own time, has since grown to several hundred adults and children. As word spread that he was Shoemaker certified, 45 percent of his practice became adult mold patients.
"My interest really began when I treated these kids using Dr. Shoemaker's protocol, and they got better," he says now. "When I realized how many people suffered from this illness — when I heard their stories — I was called to do this work; I had to do it." He gets a little emotional saying this, his voice becoming deeper for a minute.
Dr. McMahon soon became the first physician to pass Dr. Shoemaker's CIRS Certification Program in March 2013.
A board certified pediatrician, Dr. McMahon reports that he finds many mold patients among his pediatric patients. "If the workup isn't normal, I check for mold, and about 95 percent of the time, I find it's mold related."
"The thing is," he continues, "patients don't usually lie — they tell you their symptoms and all we have to do is listen. But so many have been mistreated."
For example, he points out that many of his pediatric mold patients complained of stomach pains, which many other physicians diagnosed as being psychosomatic, or "all in their heads." But when treated with the Shoemaker protocol, nearly 100 percent of the kids' stomach pains went away (unpublished data).
Like Dr. Shoemaker, Dr. McMahon is a believer in data. In an initial study of children with chronic headaches, his research found that almost all were caused by mold, and once they went through the Shoemaker protocol, 94.7 percent got better (unpublished data). "My goal is to take the research further," he reports. "That's why we're data-oriented, because that's what it will take to advance the science."
This science has revolutionized his practice, and has the power to change medicine, he believes, because it's plausible, reproducible and yields results. He further insists that "any physician who saw the data I saw on just the first 15 patients should be a believer. But medicine is the last bastion of ignorance."
He prefers patients to come see him in person for the first appointment, but under certain circumstances, he's willing to see patients via Skype. He prefers to look at past medical records beforehand, if at all possible. One reason for seeing patients in person is, they can get the labs done there, and Dr. McMahon knows they'll be done correctly. He's vetted local hotels and knows where it's safe to stay.
Much of the first appointment is spent explaining the illness. He likes to use analogies, like explaining CIRS this way: "Imagine that your body is a bathtub, and exposure to toxins is the running water. Taking CSM or Welchol is like opening the drain. If you're running water at the same time you've got the drain open, that's not to be the best way to empty the tub, or get rid of all the toxins. You've got to stop the running water."
Dr. McMahon has written two books and co-authored two position statements about mold illness. One statement, co-authored by Dr. Shoemaker and other experts, is the most comprehensive paper to date on CIRS and the health effects of exposure to the interior of water-damaged buildings. Dr. McMahon has spoken at several venues regarding CIRS and participated in two "mold" trials.
Dr. McMahon is married and has six children. He is a man of faith, and believes that "it's a great blessing to do this work." In what little free time he has, he and his wife are helping to build a school, church and hospital in Africa.
For more information on seeing Dr. McMahon, email Vanessa at moldnotgood@gmail.com or phone 575-627-5571.
Featured Resources for Shoemaker Protocol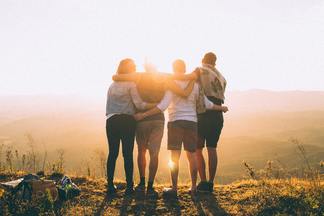 Every year when the New Year rolls around, people begin to make goals and resolutions to be more health-focused, especially after a busy, festive holiday season.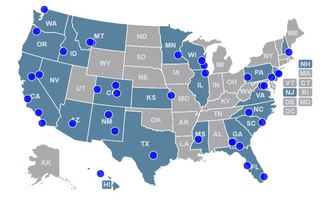 The top inquiries to our site continue to be, '"Is there a Shoemaker Certified Practitioner near me? And, "Is there one who also takes my insurance?" While we don't have practitioners in every region as of yet, many certified practitioners are set...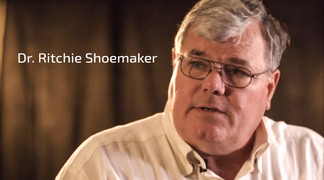 Join a life-changing team helping patients with CIRS recover and thrive.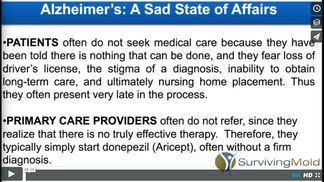 Dr. Bredesen has made GROUND BREAKING progress in reversing the affects of ALZHEIMER'S Disease. In this brief video, you can see the highlights of his speech, tomorrow he will go on NBC's Today show to reveal this massive find. Get more info, the details ...
Related Resources for Shoemaker Protocol