Diagnosis: Use of CSM

A Danish patient writes, can I use cholestyramine in an effort to prove that I have been sickened by mycotoxins?
Cholestyramine is an effective treatment but improvement in your health will not guarantee that illness is caused by the interior environment of a water-damaged building. Please see the multiple discussions of diagnosis in Frequently Asked Questions published previously on this website. You will need to show that there has been exposure to water-damaged buildings; presence of symptoms and visual contrast sensitivity deficits (please use this website to accomplish this task quickly) and finally, you need to have laboratory studies done to show that there has been adequate differential diagnosis performed and that no other explanation for your illness is found. Use of cholestyramine is only the first of 11 separate steps used to improve the health of patients with a CIRS. Many people will have significant improvement with cholestyramine alone. The reason that there are 11 steps is because the illness is quite complex and cholestyramine alone is not adequate to satisfy all physiologic impairments.
Featured Resources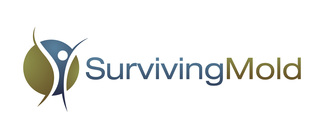 I have been living in a water-damaged building with an ERMI of 8. Fortunately, my VCS, which had been positive in the past, have now converted to negative. Unfortunately, I still have evidence of peripheral neuropathy. Is it possible to pass the VCS test an...

I have been to a practitioner who uses live blood analysis. There are no mold spores or mold of any kind in my blood. I have many symptoms. Please explain why.

Are changes in counts or percentages of monocytes, lymphocytes, etc associated with mold illness in some patients?

Are there other autoimmune lab values other than ACLA which occur sometimes in mold patients?

My eye glass prescription gives one eye near and one eye far visual correction. One eye passed and one eye failed. Is this accurate?
Related Resources