A COMPREHENSIVE REVIEW OF MOLD RESEARCH LITERATURE FROM 2011 – 2018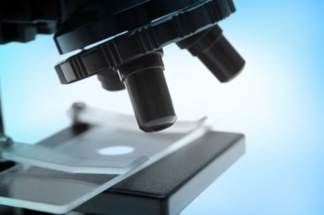 A COMPREHENSIVE REVIEW OF MOLD RESEARCH LITERATURE FROM 2011 – 2018
By Mng Dooley and Scott W. McMahon, MD
When you are changing the world, data matters. When changing the minds of medical professionals, only data matters. In 2004, the IOM produced a report stating indoor mold could cause respiratory issues but that more data was needed to substantiate the claims about other systems. In 2008, the United States GAO came to similar conclusions and discussed coordination of research projects to fill the data gaps. The WHO report of 2009 came to similar conclusions.
In 2010, primarily, at the efforts of Dr. Shoemaker, the mammoth 161-page POA Consensus document was created tying together all the major themes of CIRS. It included over 600 unique references as support.
A decade later, so called "experts" are still testifying in courts that indoor mold is not seriously harmful to humans and cannot cause illness outside of allergies, infection and direct toxicity. They hold as their bible the 2002 ACOEM paper, written by mold defense experts, which offered a mathematical "proof" that it was nearly impossible to amass enough mycotoxin in a room to cause severe illness in humans. Their "proof" included at least a dozen errors and incorrect assumptions, any one of which is sufficient to invalidate their logic and their conclusions. For instance, this model insists that toxicity must be the mechanism of illness and ignores the innate immune system. Their model looks solely at Stachybotrys spores in a room and uses spore trap tests to quantify. Spore trap testing is an insensitive measure for most molds but is known industry-wide to frequently miss Stachybotrys completely. Yet this is the method the authors chose to "accurately" represent Stachybotrys spores. Their estimates of half-lives of mycotoxins in humans were on the order of hours to days where other data suggests mycotoxin half-lives of decades. Needless to say, this "proof" is a mathematical sham and has been used in hundreds, if not thousands, of court cases against those who have suffered illness due to chronic exposure to indoor mold and dampness. In addition, this model is merely a hypothesis and has never been tested. Yet it is presented in court as though it is fact.
As providers, we have been trained to ignore even sensational case reports about new science. We need hard data, big numbers and reproducibility. That's what the latest peer-reviewed and published article by Ming Dooley and Scott McMahon provides. They searched and found nearly every epidemiological article published between 2011 and 2018 which reviewed both indoor microbial growth/dampness and adverse human health effects. Over 238,000 subjects are represented from >30 countries and 114 articles. The results of their efforts are actually stunning and vindicate the work we do as CIRS providers. These 39 pages of power-packed medical info are chocked full of the data that changes minds and hearts. In this report, you will find overwhelming evidence that the relevant scientific and medical communities know that chronic exposure to indoor microbial contaminants leads to respiratory, immune, cognitive, neurologic, ophthalmic, GI, dermatologic, musculoskeletal and general system dysfunction. General system problems include fatigue, headaches, sleep problems etc. It's all in the medical literature. Ming and Scott spent literally hundreds of hours, researching, reading and writing, to compile this systematic review of the "mold" literature. The abstract alone will make a tasty stocking stuffer for doubting colleagues. The full article is a masterful compilation of data that will convince any medical professional with an open mind. Data matters and this article accurately sums the scientific and medical data from 2011-2018. For CIRS providers, this report is a must-read.
Featured Resources for Community
July 15, 2022  12:30 PM- 4:30 PM Eastern Daylight Time 3.5 AMA PRA Category 1 Credits Recordings will be available after the event in the Professional Tier Library
I'd been corresponding with Frank, James's father, for several years. His son, a former emergency room doctor, had a very severe case of ME/CFS, and Frank had been beating the bushes to find anything that could help. Nothing, however, was working.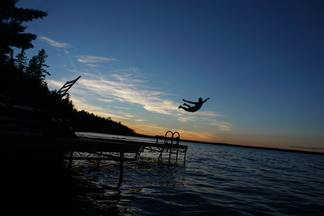 There are apparent consistencies and behaviors among those who thrive with CIRS that differ from those who experience relapse. Committing to what has been proven to work and diligence in preventing re-exposure will be the difference between success and f...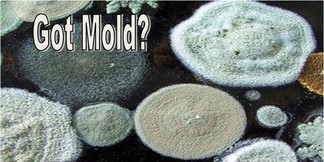 Although it's gaining more awareness, most people and doctors are still unaware that exposure to moldy environments can cause serious illness.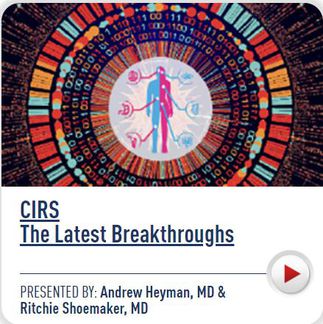 CIRS the Latest Breakthroughs, Presented by: Andrew Heyman, MD and Ritchie Shoemaker, MD
Related Resources for Community