2016 Irvine Conference DVDs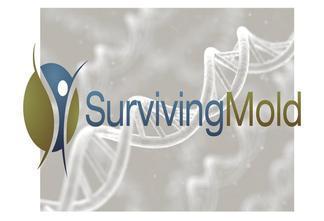 It is with great pleasure that Surviving Mold and the Center for Research on Biotoxin Associated Illnesses announce the Third Annual State of the Art in CIRS Cutting Edge Conference. This year we convened in Irvine, California in Hotel Irvine from October 13-16, 2016.
The expansion of our conference over the last several years has been phenomenal. Beginning with one day and ten talks for 20 physicians in 2014, our Cutting Edge Conference held in Phoenix in 2015 hosted nearly 200 speakers, healthcare providers and patients. In three short days, we attended 24 hours of intensive, scientific presentations and panel discussions.
Our third conference promises to raise the standards of our conference even higher. In addition to lectures on CIRS, we will hear State of the Art in NeuroQuant and in unusual biofilm forming, possibly-toxin producing Multiply Antibiotic Resistant Coagulase Negative Staphylococci dwelling in biofilm communities in deep aerobic spaces of nose and dental cavitations. For all patients who know that low MSH is a risk factor for MARCoNS, this session on Friday afternoon is a must attend.
We begin with a causal "Meet and Greet" on Thursday evening followed by a full day of lectures/panels on Friday. That night we can all enjoy a keynote presentation presented by Scott McMahon, MD. On Saturday, we begin with a half day of discussions and panel presentations from our Indoor Environmental professionals group, together with a video address from both David Lark and Vince Neil from Australia. Saturday afternoon has plenty of time to review our posters, speak with our vendors and enjoy the afternoon of Cutting Edge speakers.
Don't miss a minute!
Download the Conference Agenda Here
​