Frequently Asked Questions: Volume 8 EBOOK (2023)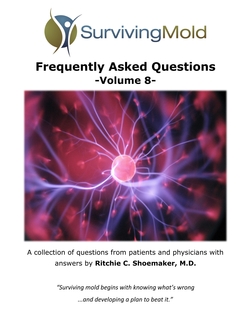 Beginning in 2011, a Physicians Section of Survivingmold provided a forum for discussion of issues regarding mold, Lyme, chronic inflammatory response syndromes and more. Part of the forum included a dialogue on questions that have importance for physicians and patients alike.
The most recent volume of frequently asked questions including Cholestryamine, cleaning and remediation, labs, and VCS.
Volumes 1-7 are also available, and additional resources are available as part of the Surviving Mold Membership program.
After completing your order, you will receive a confirmation followed by an email with the link to download the file. Please check your junk or spam folder for the delivery email.